Assisted Living and Memory Care
Deer Trail Assisted Living in Rock Springs, Wyoming is more than just a wonderful senior living and memory care community. It's also a close-knit community of friends and family who are all striving to live life to the fullest. At Deer Trail, residents receive personalized care that is reminiscent of a neighbor extending a helping hand.
Here there are no secrets.
As a first-rate assisted living and memory care community, Deer Trail Assisted Living meets all Wyoming Department of Health standards. Deer Trail also has a wellness program that is overseen by a registered nurse, so you can be confident that our residents and your loved one are receiving the best care.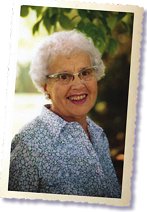 However, Deer Trail Assisted Living is distinguished by going above and beyond state requirements. Allena Hickey, a co-founder's grandmother, inspired the quality of care at Deer Trail. It is her memory that lives on in the form of Deer Trail's attentive and compassionate staff.
At Deer Trail Assisted Living, daily tasks such as cooking, cleaning, and other activities of daily living are taken care of by trained, compassionate professionals.
The goal at Deer Trail Senior Living is simple …
Let Residents enjoy life.
Our Apartment Floor Plans
All assisted living and memory care apartments feature inviting entryways, spacious living rooms, and cozy bedrooms with plenty of space to spread out and get comfortable. Residents will simply need to bring their favorite furniture to furnish and personalize their apartments. Once their one or two-bedroom apartment has been decorated to their liking, it is time to settle in and enjoy their new home!
Visit our Floor Plans section to view the apartment layouts – Floor Plans at Deer Trail

Visit our Brochures section – CLICK HERE
Have questions? Call us today.
307-362-0100