Deer Trail Assisted Living
What started as a dream inspired by the love of providing a grandmother with the care she needed, has developed into The Encore Partners, LLC organization. The strong family ties of the founding partners of The Encore Partners strongly contributes to their goals to develop and manage senior housing properties, like Deer Trail Assisted Living.
Encore has three partners with over 40 years of experience in developing, marketing, and managing senior communities throughout the Rocky Mountain region. In other words, this group knows what they are doing!
When one uses the word 'manage' with The Encore Partners organization; one should actually add that the group 'carefully manages retirement communities' inspired by Allena Hickey.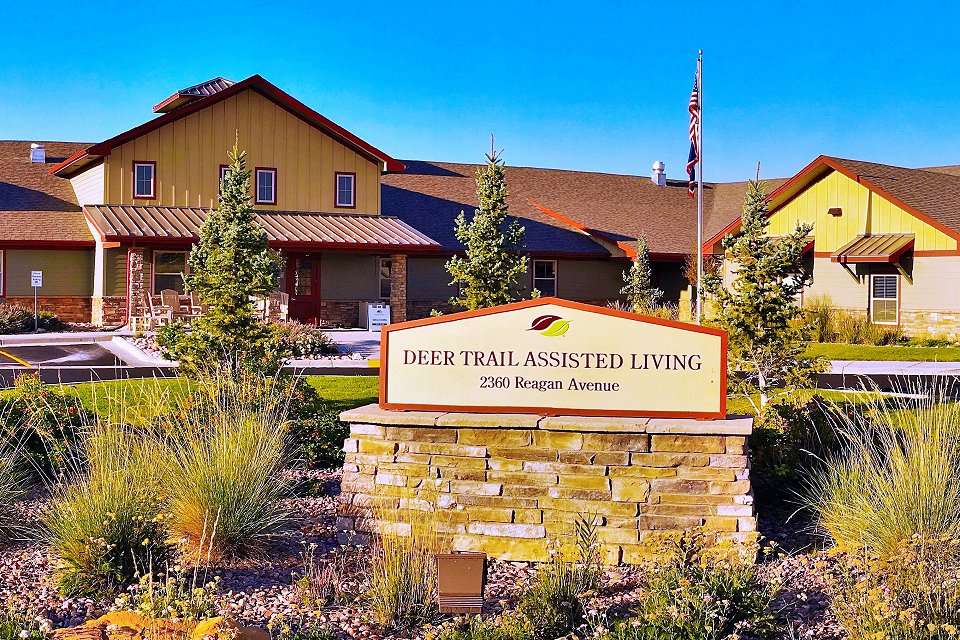 What is Assisted Living?
Assisted Living is a place that provides personal care in a residential setting for people who are unable to live independently and need assistance with daily activities, such as bathing, dressing, eating and medication management. Services include state-regulated supportive care and a 24/7 nursing staff.
What is it like living at Deer Trail Assisted Living?
In a phrase you could say it is just like being home but with the assistance you need when you need it. Living at Deer Trail is a celebration of life, reminiscing with friends, meeting new companions and spending time with family. From the local community you can shop and dine nearby, meet friends and enjoy endless fun. Within the community you will enjoy three prepared meals daily and snacks along with housekeeping, fun activities, professional staff supervision, medical support, transportation and much more.
Visit Our Brochures Section:
Have questions? Call us today!